AFTERLIFE Webinar on Advanced Filtration Technologies for the Recovery and Later conversIon of relevant Fractions from wastewater.
Broadcast date: 15th October 2019, 2:00 pm CET
Speakers: Maria Lopez Abelairas (Idener, Spain), Thibaut Derycke (Bio Base Europe Pilot Plant, Belgium), Javier Ceras (Lurederra, Spain)
Food processing plants generate large amount of mostly biodegradable liquid and solid waste which require separation. Large amount of wastewater is produced in these facilities due to the intensive use of water in food and beverage processing. These residual streams are usually treated in-situ and/or discharged to the grid for their treatment in a municipal wastewater treatment plant. However, they have an important potential for the conversion of the present biodegradable compounds and the valorisation as bio-based products. In AFTERLIFE project, researchers are optimizing membrane filtration systems that will separate different components in the wastewater. The recovered concentrates will be treated to obtain high-pure extracts and metabolites and are converted into value- added biopolymers through innovative extraction and purification techniques. This webinar will focus on various extraction and concentration techniques that will lead to the valorization of wastewater. You will also hear some of these techniques that currently used by the Bio Base Europe Pilot Plant and Celabor.
Speakers and Topics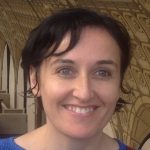 Dr. Maria Lopez Abelairas
Coordinator of the AFTERLIFE project
Idener
Dr. Lopez Abelairas, coordinator of the AFTERLIFE project will introduce the general concept of the AFTERLIFE project and how the technology will integrate the existing technologies from traditional waste-water treatment systems and bioplastic industry.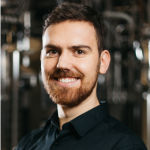 Thibaut Derycke
Team Leader Bioprocessing
Bio Base Europe Pilot Plant
Mr. Derycke will address the recovery of components of interest from food production wastewater. The concentration of components of interest is typically low in wastewater streams. Therefore, not all product recovery techniques are equally interesting, depending on the physiochemical properties of the component of interest. In this webinar, the evaluation will be made of filtration techniques, solvent extraction, and steam extraction. For every alternative the maturity of the technology will be discussed, both on a technical and economical level.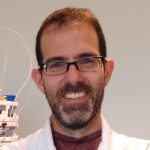 Dr. Javier Ceras
Technical Investigator
Lurederra
Dr. Ceras will present current trends in the recovery of biocompounds from by-products of the agri-food industry with emphasis in the industry wastewaters. Techniques such as maceration, hydrodistillation, ultrasound-assisted extraction and microwave-assisted extraction will be reviewed for compounds of interest such as polyphenols, essential oils or pectins. Potential applications in the nutraceutical sector will also be presented.
A live Q&A session will follow the presentations, offering you a chance to pose questions to our expert panelists.
To register the webinar, fill out the registration form below. Further information and updates regarding the webinar link and password will be send to the given Email address.
We are looking forward to the webinar! Further questions can be directed to Dr. Seena Koyadan (seena.koyadan@nova-institut.de)